Standard Steel has High Def Plasma Cutting capabilities that provides tighter tolerances, minimizes machining on finished parts and provides greater part accuracy. O2 Plasma means a smaller, heat affected zone and reduced edge cracking when forming. PC-based control technology increases control in shape cutting. Our cutting system can burn materials at up to 300" per minute on a 10' x 40' bed. The result is large volume projects completed with virtually no downtime.
| Thickness (inches) | Tolerance (inches) |
| --- | --- |
| 20ga – 1/2" | Description |
| Item #2 | Description |
| All Items | Description |
Standard Steel can shear sheet metal and plate steel. We'll shear your order to your exact specifications, place your material on a skid for safe transporting and safe handling after your order is delivered to your specified location. We are capable of shearing carbon plate up to 1/2" thick.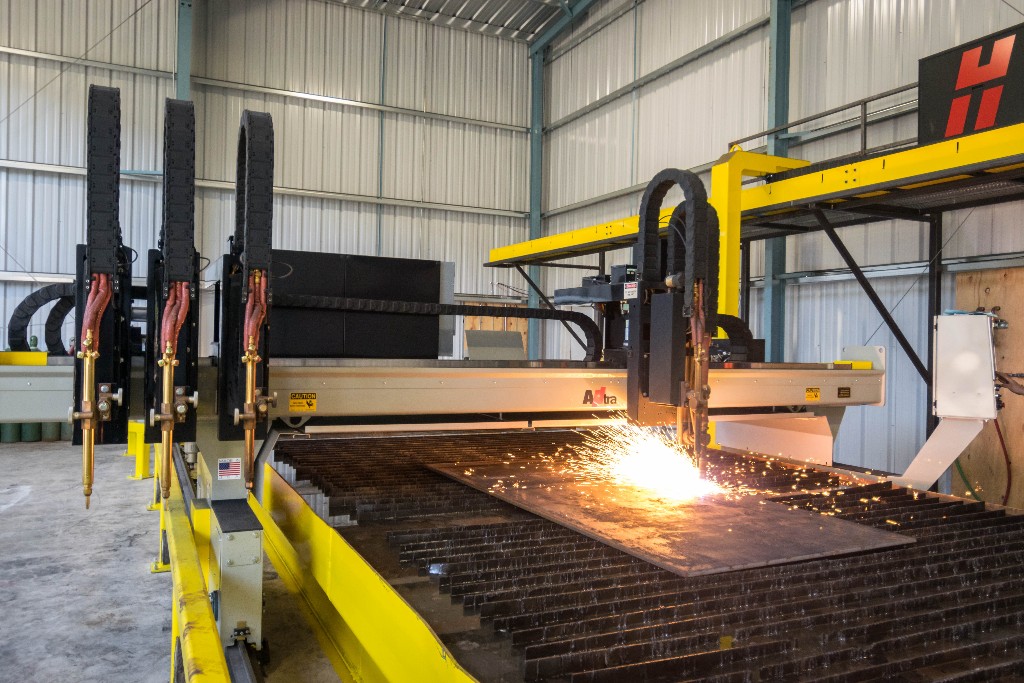 Advantages include:
• High quality edge cuts
• Higher precision than conventional plasma
• Minimal clean up
• Smaller kerf than conventional plasma
• Small heat affected zone
• Low cost per foot of cut